As an Amazon Associate I earn from qualifying purchases. This website also participates in other affiliate programs and may earn commissions if you shop through the links used on this website. 
(This article was originally published on January 16, 2021 and was last updated on July 21, 2022)
This sweet potato fries recipe is not only delicious and healthy, but also quick to make! Plus the mint and basil dipping sauce is a divine flavor combo which you could use for other things too.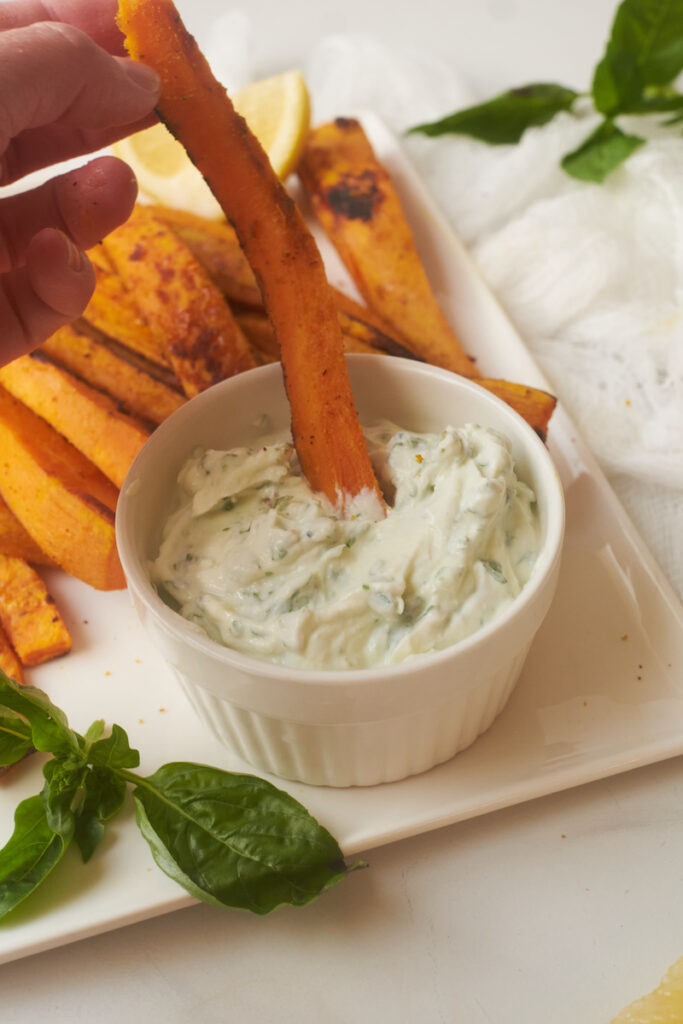 The fries are tossed with olive oil, aromatic curry powder, garlic powder, salt and pepper, and then baked in the oven.
While they're baking, I whip up a healthy and super flavorful basil mint sauce for dipping.
And just like that, you've got an awesome side for lunch or dinner, or a tasty snack that's super flavorful, and healthier than normal fries.
They sound simple, but they're really quite special, and so very addictive!
| | |
| --- | --- |
| | Prep Time: 10 mins |
| | Cook Time: 22 mins |
| | Total Time: 32 mins |
| | Yield: 4 |
Ingredients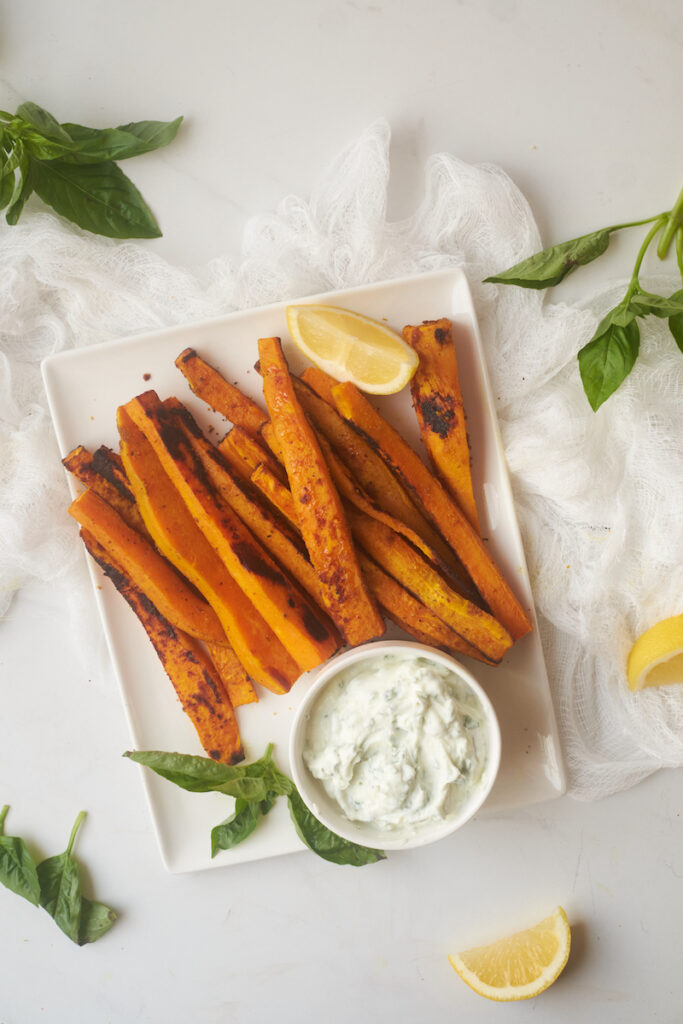 Ingredients for the Curry Yam Fries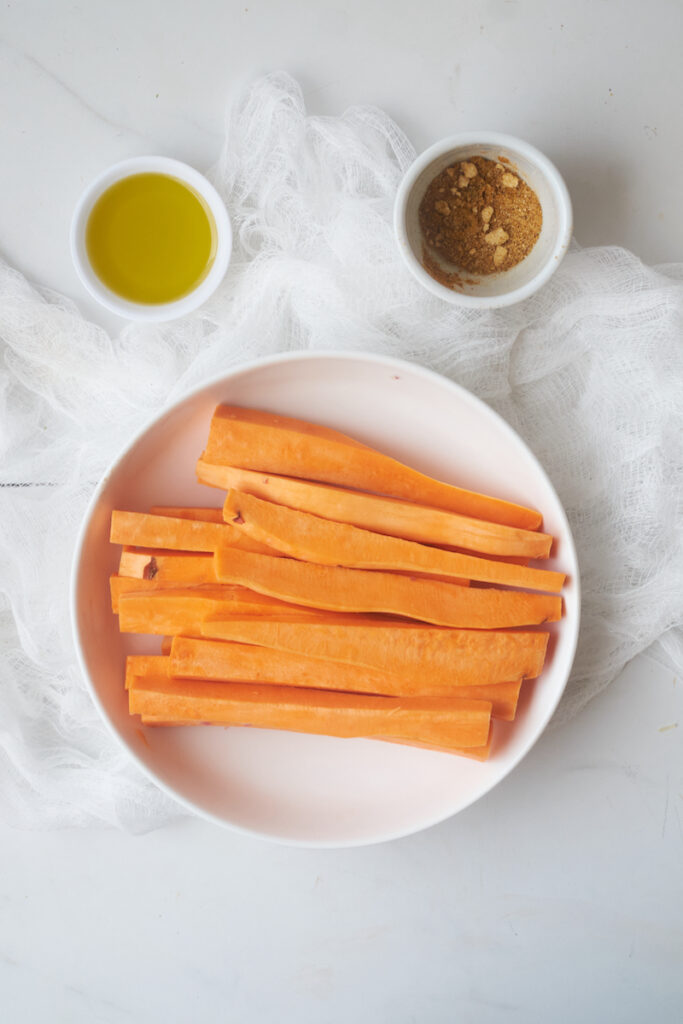 4 medium sweet potatoes or yams, sliced evenly for fries
2 tablespoons olive oil
½ tablespoon of kosher or sea salt
½ to 1 tablespoon curry powder (adjust to taste)
½ teaspoon garlic powder
½ teaspoon freshly ground black pepper
Ingredients for the Basil Mint Yoghurt Dip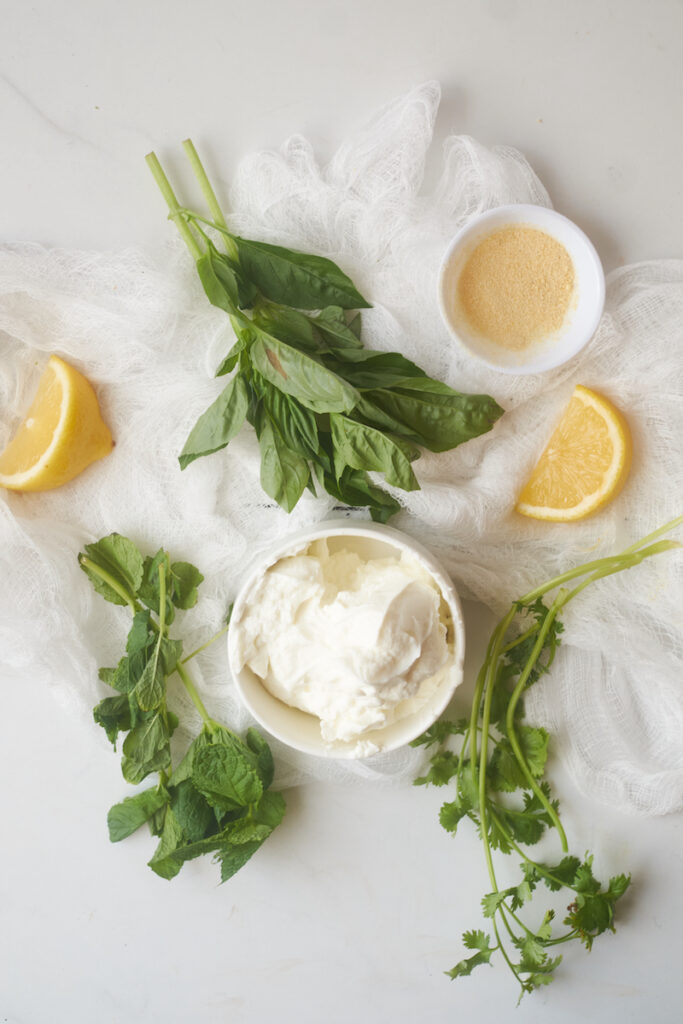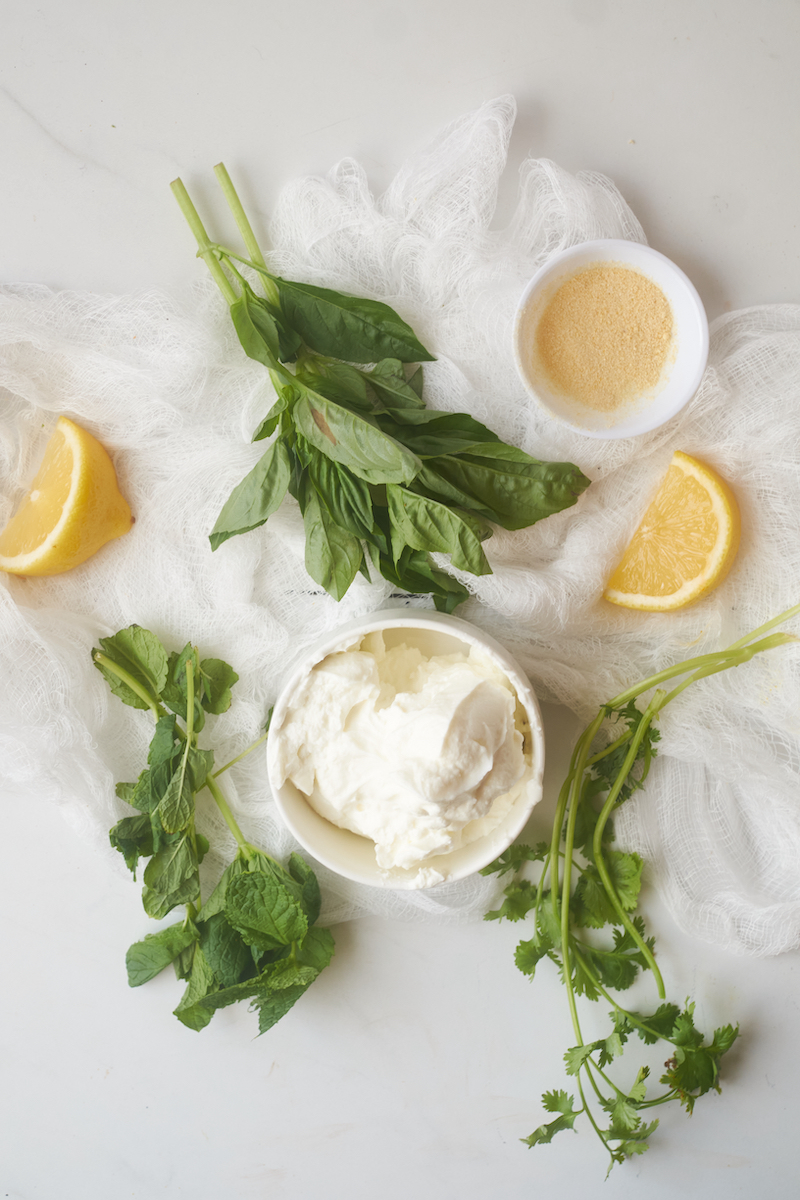 1/2 cup plain Greek yogurt
1/4 basil leaves, washed and rough chopped
1/4 cup cilantro leaves, washed and rough chopped
1/4 cup mint leaves, washed and rough chopped
1 tbsp freshly squeezed lemon juice
1/2 tsp garlic, minced
Instructions
Preheat your oven to 450F.
In large mixing bowl or freezer ziplock back, combine all the ingredients for the fries and toss/shake/agitate/mix until the sweet potato slices are evenly coated.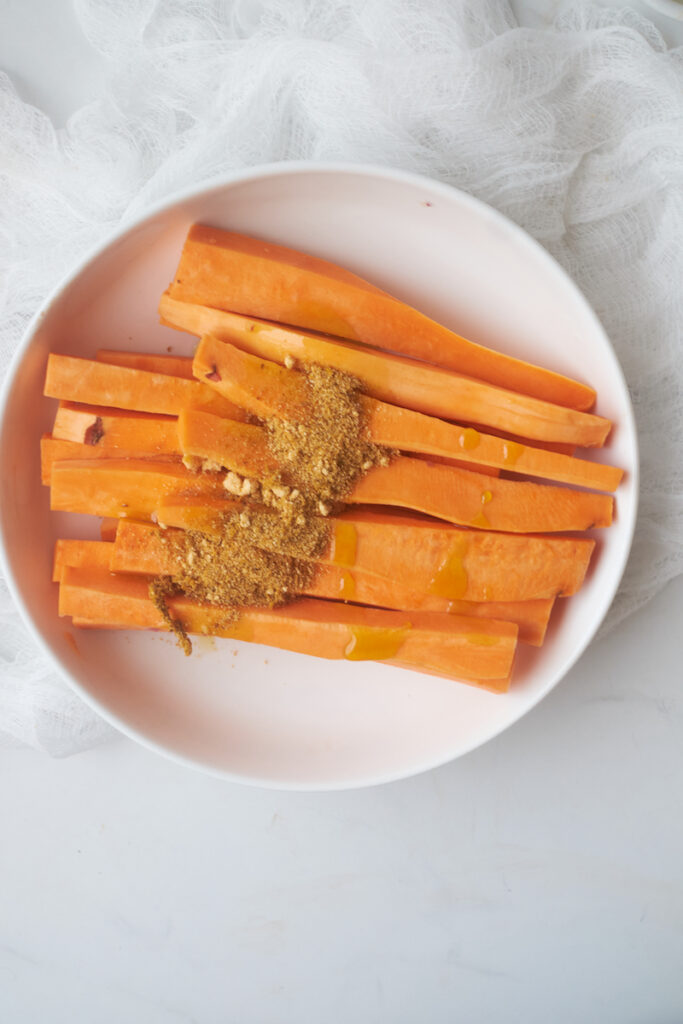 Spread on a baking sheet in a single layer, and bake in the middle rack for 20 to 25 minutes, checking occasionally to toss/flip.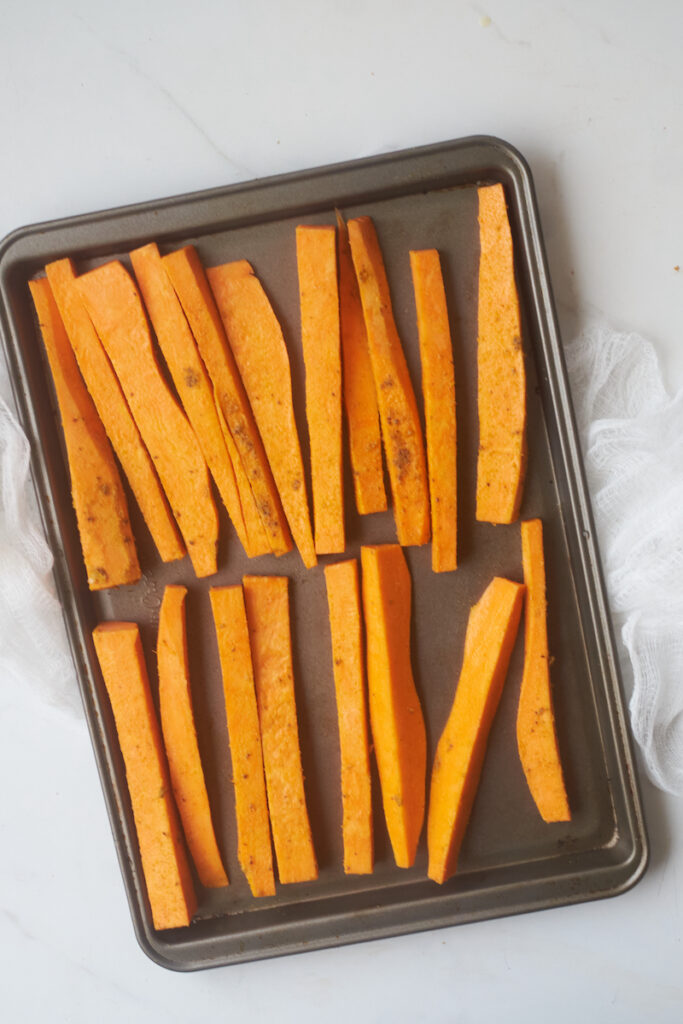 While the fries bake, combine all the sauce ingredients in a high quality blender or food processor, and blend until the ingredients are mixed and the herbs are chopped finely.
Remove fries from the oven and let them cool for a few minutes before serving, and then serve with the dipping sauce.