As an Amazon Associate I earn from qualifying purchases. This website also participates in other affiliate programs and may earn commissions if you shop through the links used on this website. 
(This article was originally published on August 1, 2022 and was last updated on August 1, 2022)
To me, basil is one of those quintessential summertime ingredients. When the heat of July and August hits, my patio is full of productive basil and other culinary herbs. And when the sun goes down at the end of the night and I feel like unwinding? Hello, basil cocktail!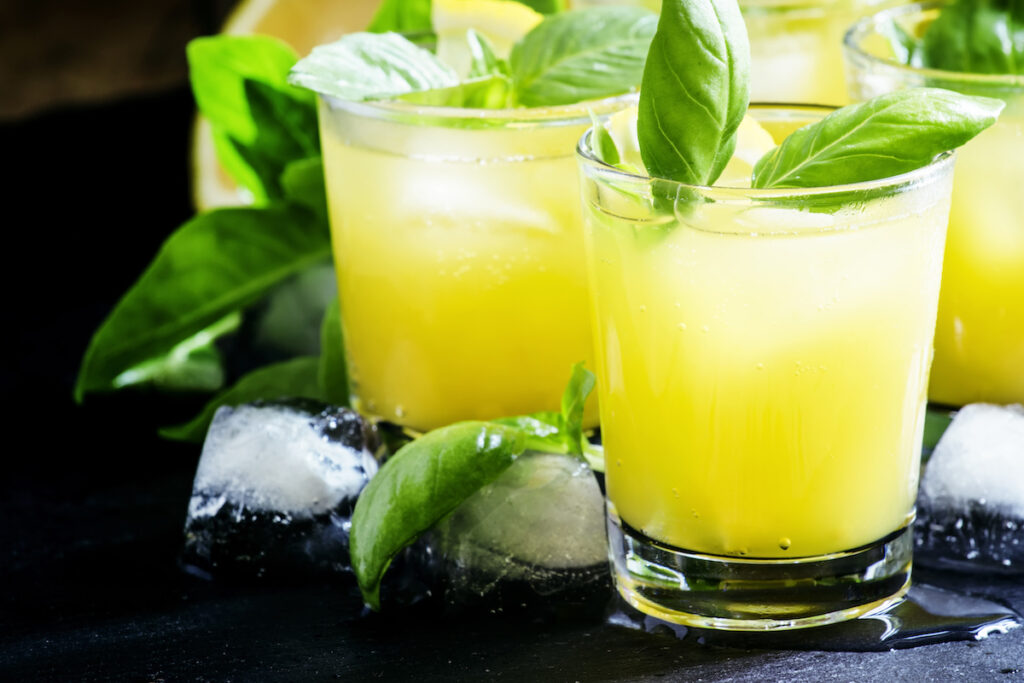 These cocktails with basil are creative, fresh and complex, with plenty of beautiful flavor combinations making use of great basil pairings.
Ready to put your latest basil harvest to great use? Keep reading!
What Does Basil Taste Like in a Drink?
The world of basil is vast, with a significant variation in flavors depending on the variety of basil you're using.
However, most of the cocktail recipe instructions below call for regular sweet basil (i.e. Genovese basil) or Thai basil.
Sweet basil has a sweet, slightly pepper or clove-like flavor to it that pairs well with plenty of fruits that work well together in the cocktail shaker. Thai basil has more of a sweet anise or liquorice like flavor to it – which also goes well with a variety of alcohols when making a basil cocktail!
What Alcohol Goes Well with Basil?
The cocktails below call for a wide range of alcohol to pair with basil, but clear spirits are the most common.
These include pairing basil with gin, vodka, Prosseco, and soju. White rum also works with basil in a basil mojito or daiquiri, and tequila or mezcal works for a basil margarita.
What You'll Need to Make these Basil Cocktails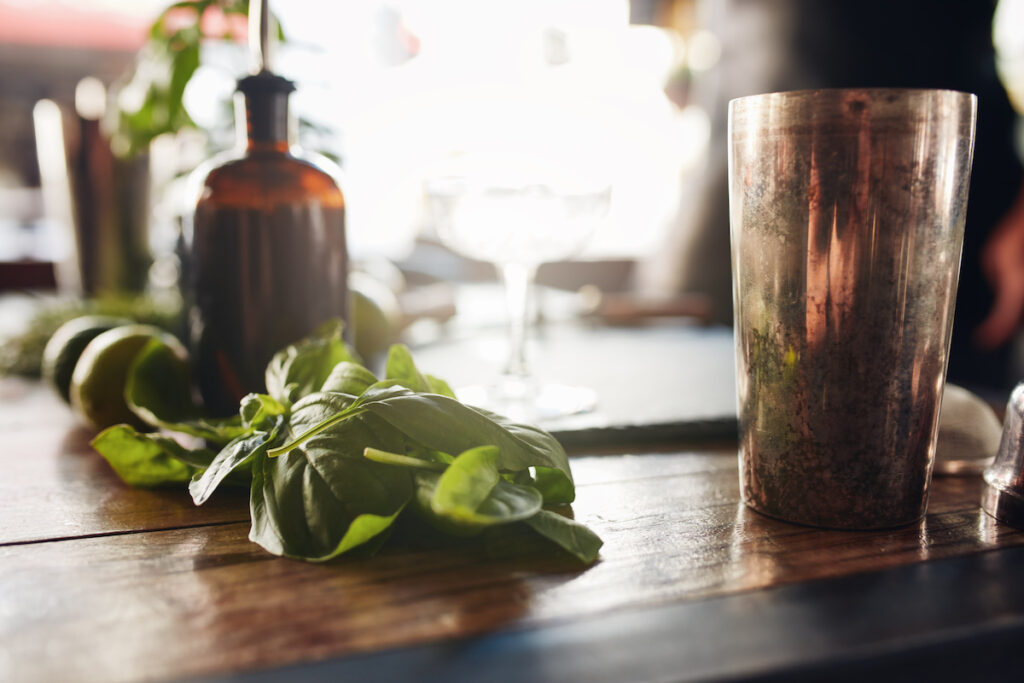 Most of these cocktail recipes are fairly simple, and require only basil cocktail or bartending equipment:
Cocktail glass
Cocktail shaker
Ice
Muddlers are great to muddle ingredients, but a wooden spoon can be used in a pinch
Mesh strainers or sieves for straining ingredients
19 Basil Cocktails (& Mocktails): Try these Cocktails with Basil Tonight!
Who doesn't love a cocktail (or mocktail)? While mixers are fun once in a while, I personally love cocktails made with fresh ingredients, such as freshly squeezed juices, homemade simple syrup, and - of course - fresh herbs. If you're looking for some new favorite recipes to amp up your cocktail game, keep reading and find a basil cocktail to fall in love with! Basil pairs well with many different flavors and works surprisingly well within a cocktail. If you're looking to mix it up a little in the drinks department, these drinks with basil are here to inspire.