This website contains affiliate links. If you shop through the links used on this website, I may earn commissions.
One of my favorite things about a trip to Italy – food wise – is the gorgeous grilled vegetables that seem to be everywhere. It's just so much easier to get your 5 to 10 a day when you come face-to-face with gorgeous grilled vegetables at every restaurant!
This grilled zucchini and summer squash basil recipe is my way of bringing some of that Italian grilled vegetable dolce vita into my life. With the twist of using Thai Basil leaves if you can find them (or if you're growing them in your garden, which is even better!).
Zucchini goes well with sweet basil, Thai basil, and citrus basils (lemon/lime), so feel free to get creative.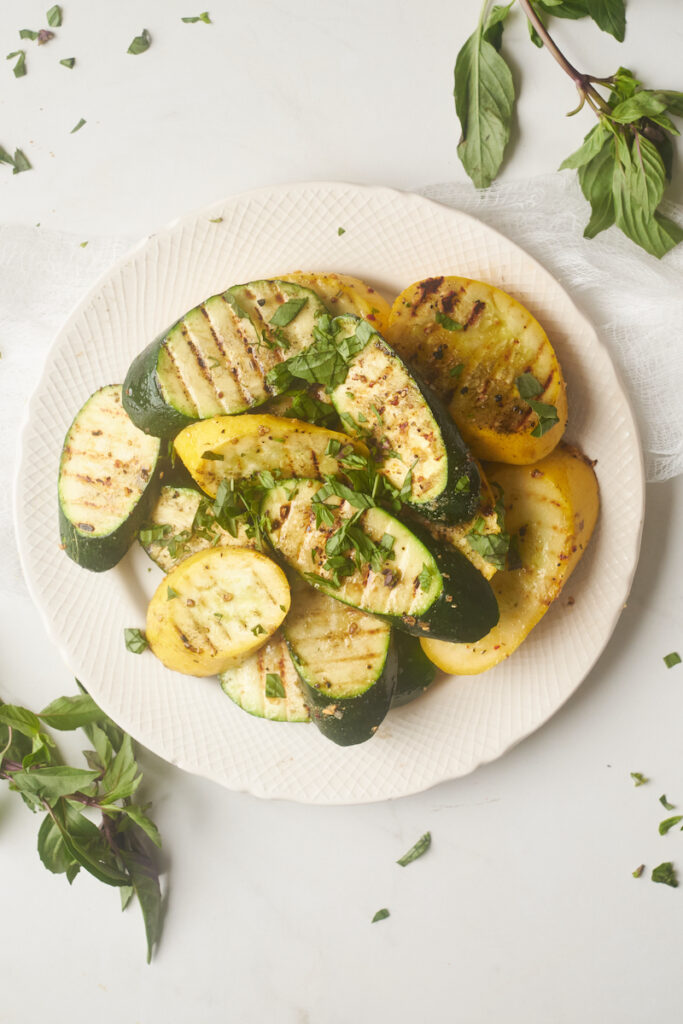 Thai Basil has a more anise-like flavor than normal Genovese basil, and has smaller leaves with a purple stem. The liquorice undertones in the basil gives the recipe a certain je ne sais pas.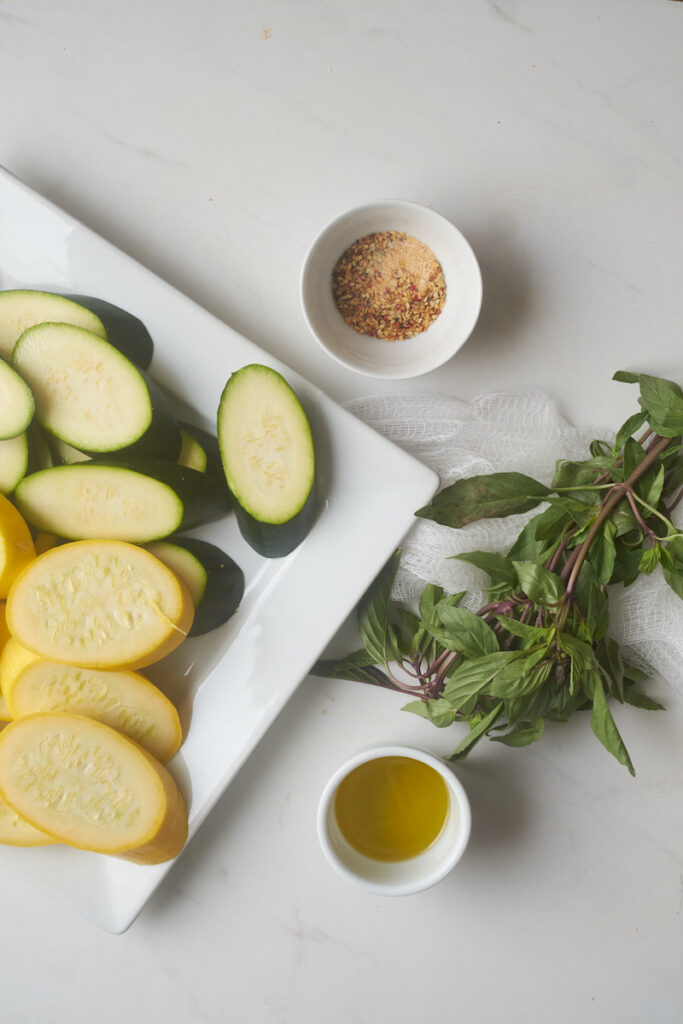 How to Make this Grilled Zucchini Basil Recipe
This colorful and delicious recipe is so easy to make, and is full of flavor thanks to the basil leaves and other seasonings.
Prep Time: 5 mins
Cook Time: 10 to 12 minutes grilling
Total Time: 15 to 20 minutes
Yield: 4
Ingredients
2 medium green zucchinis
2 medium yellow zucchinis, or another type of summer squash if you prefer
~ 3 tablespoons of high quality extra virgin olive oil
Freshly ground pepper and garlic salt to taste (I find I use about 1/2 a tablespoon of each)
1 tablespoon of a roasted garlic and herb seasoning (Weber is a good option).
1/3 cup chopped fresh basil. You can use normal sweet basil for this recipe, but using Thai basil really makes it pop!
Instructions
Start by preheating your clean grill.
With a sharp knife, slice the zucchini and squash into uniform slices about 1/4″ thick rounds. I find full rounds are easier to grill than half-rounds, so I don't use zucchini that's been halved lengthwise.
Transfer the sliced zucchini into a medium to large mixing bowl, and add in the extra virgin olive oil, and freshly ground pepper and garlic salt to taste. Toss the zucchini with the seasonings and oil to distribute evenly and coat the surfaces as much as possible.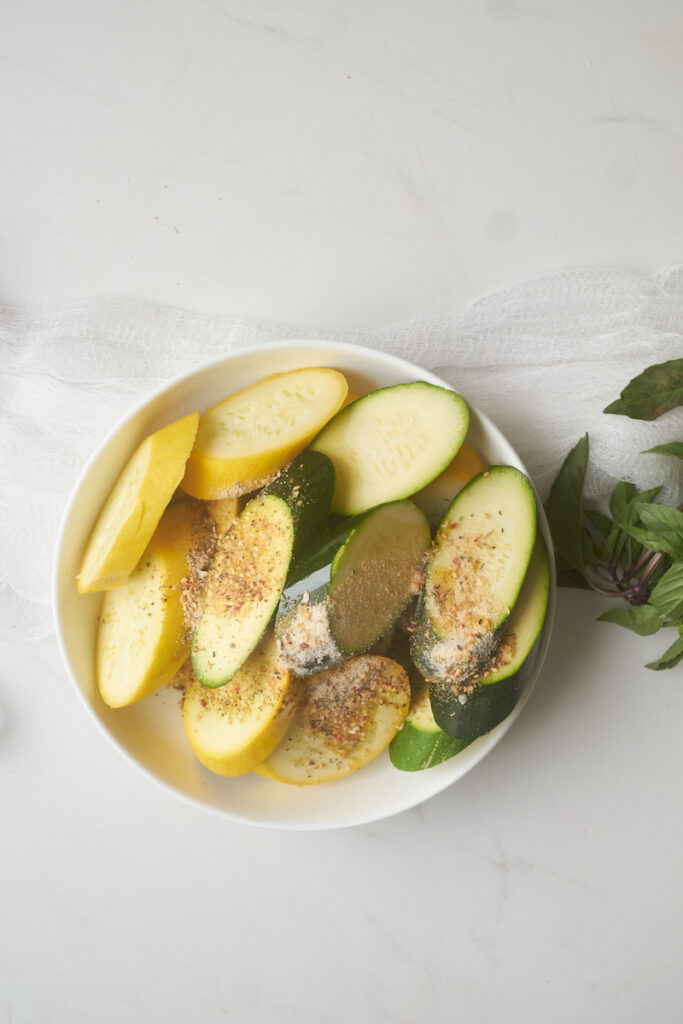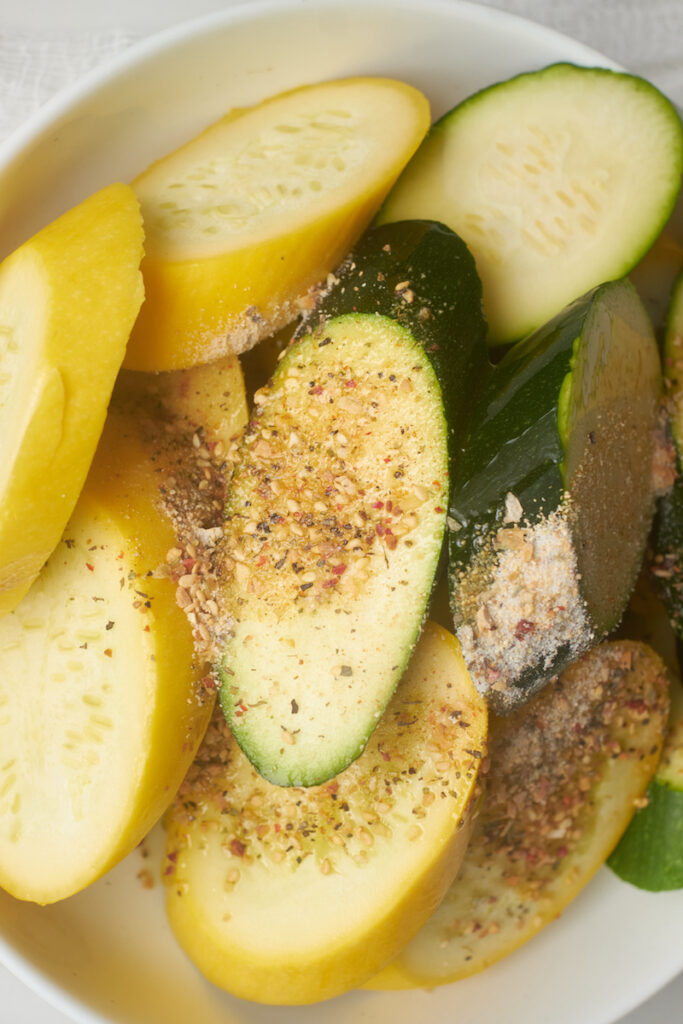 Place the zucchini slices on a grill (indoor grill pan could work too!), cooking for about 10 to 12 minutes, until you achieve a tender but al dente texture. You may want to brush the grill with a bit of oil in advance, to minimize sticking.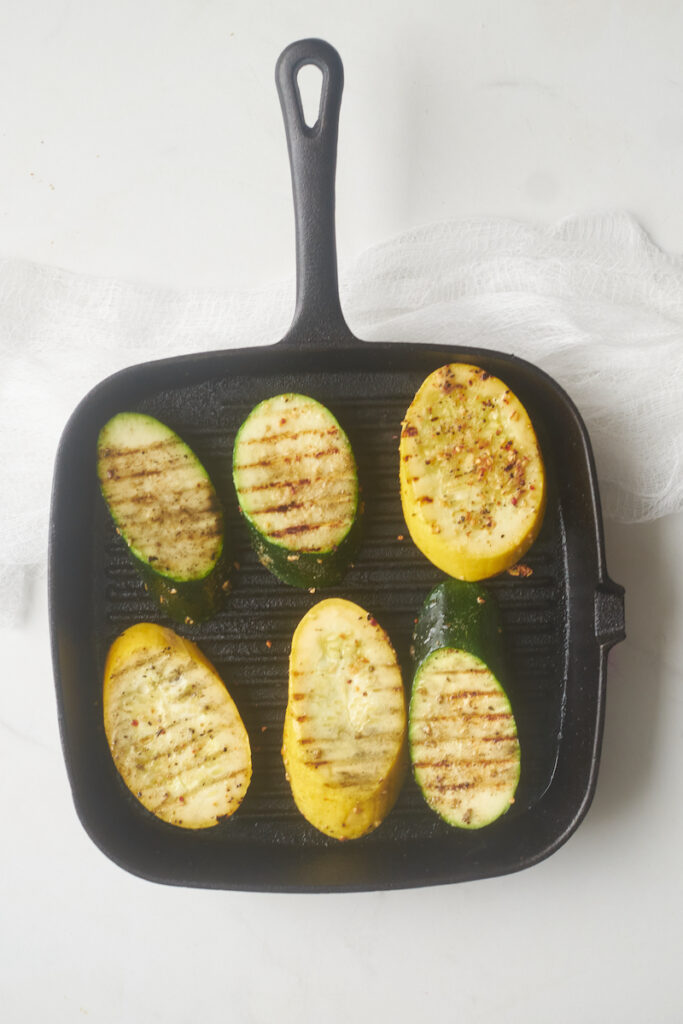 Sprinkle with finely chopped basil and serve immediately. You can use Thai Basil, sweet basil, or a combo.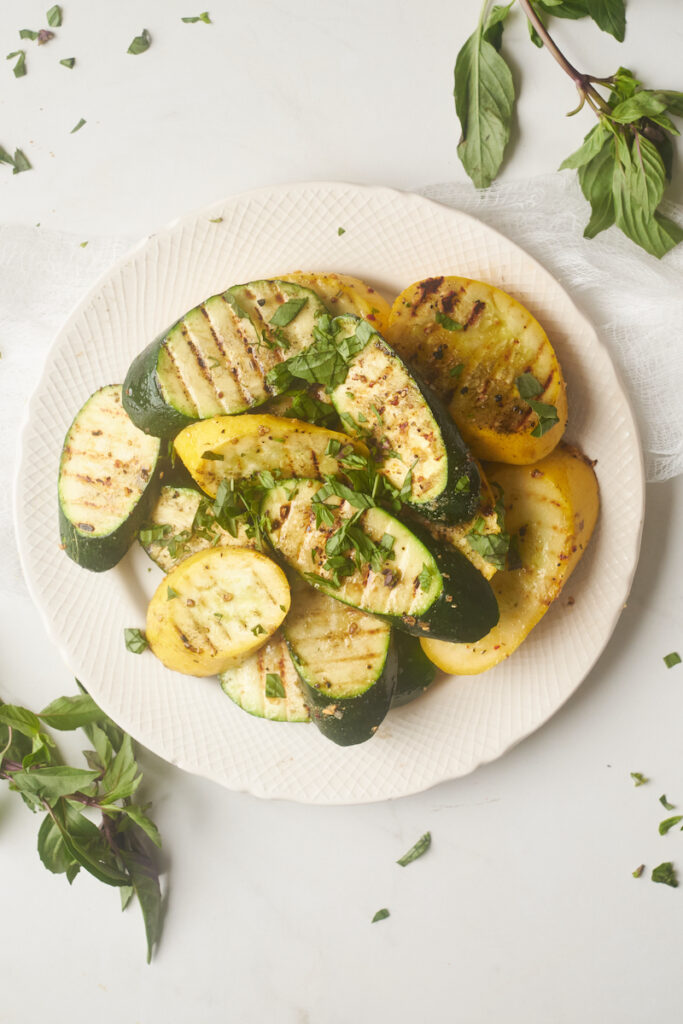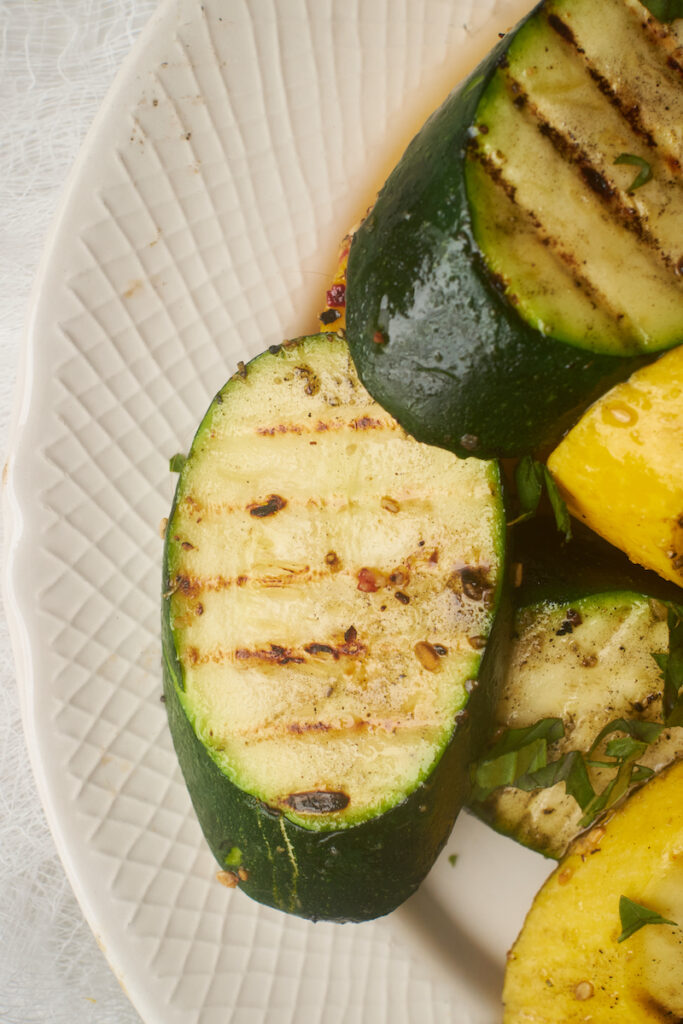 Notes and Ideas
This recipe would also be nice with freshly grated parmesan sprinkled on top, and you could add additional vegetables if you like, such as peppers and onions to compliment the zucchini.
You could also sub the Thai basil for lemon basil or lime basil, if you want something more citrusy and fresh. As these types of basil are a bit more rare, you'll likely have to grow them from seed, either by ordering seed online, or collecting seeds from an existing plant that has been allowed to flower and go to seed.
(This article was originally published on June 16, 2022 and was last updated on July 21, 2022)