This website contains affiliate links. If you shop through the links used on this website, I may earn commissions.
The best way to cool off in the heat of summer is with a popsicle. But most store-bought popsicles are full of sugar.
Enter this healthy and delicious recipe for Pomegranate Blueberry Coconut Milk Pops with Basil – and they're easy make at home, and the flavors pair so well together.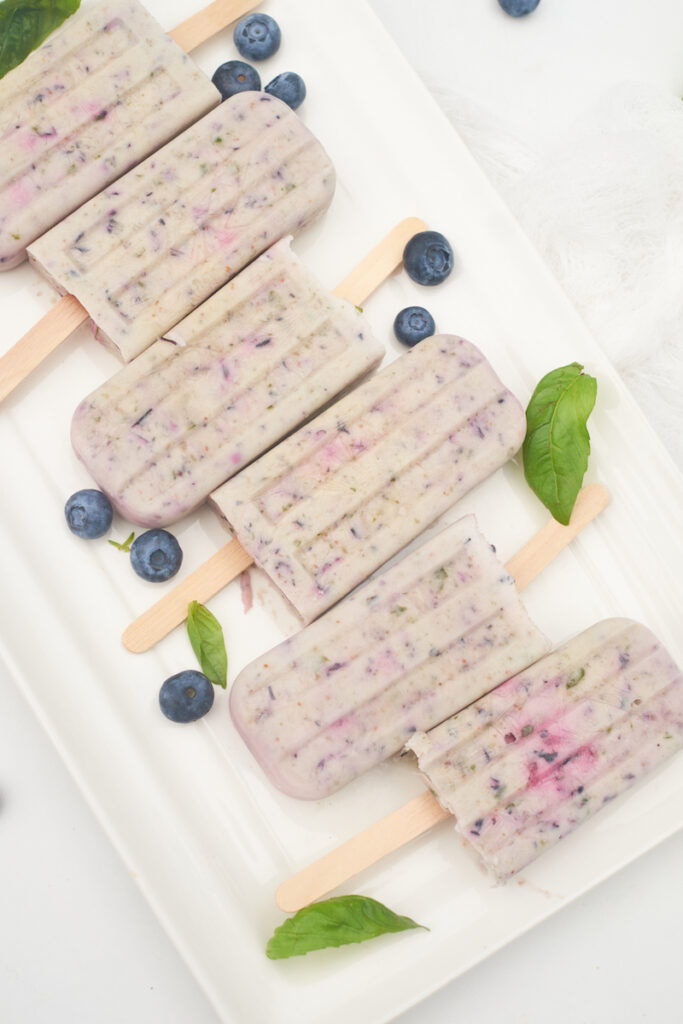 These popsicles are made from fresh, natural ingredients, so they're not only good for your body but also your taste buds.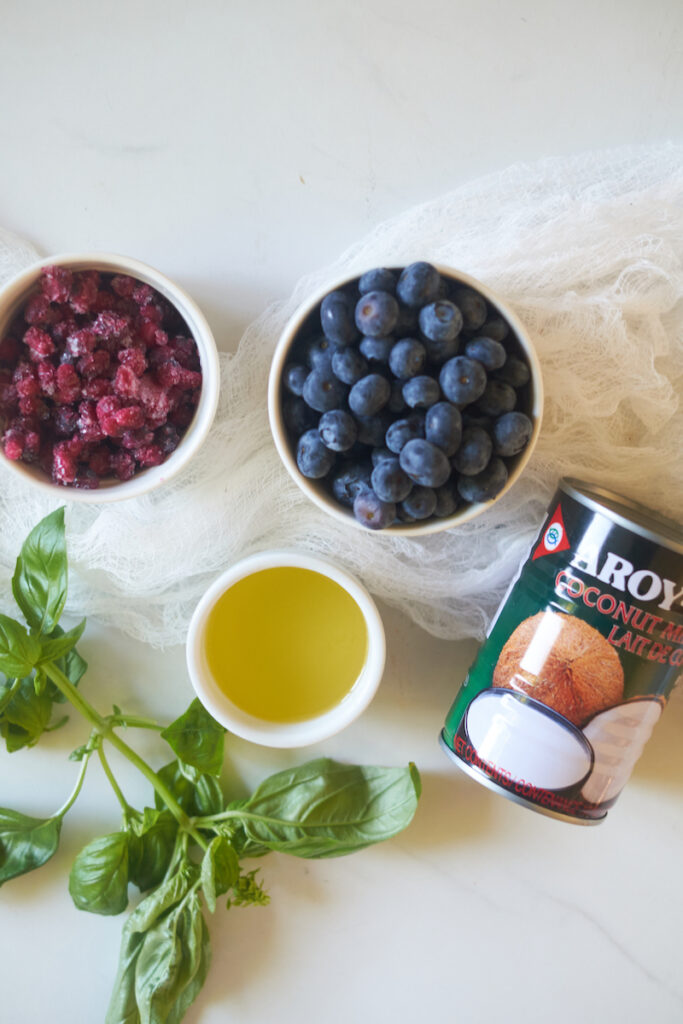 They're perfectly refreshing in the summer, and make a sweet treat on a super hot day.
But they're also lovely through the fall, as the creaminess of the coconut milk is creamy and comforting.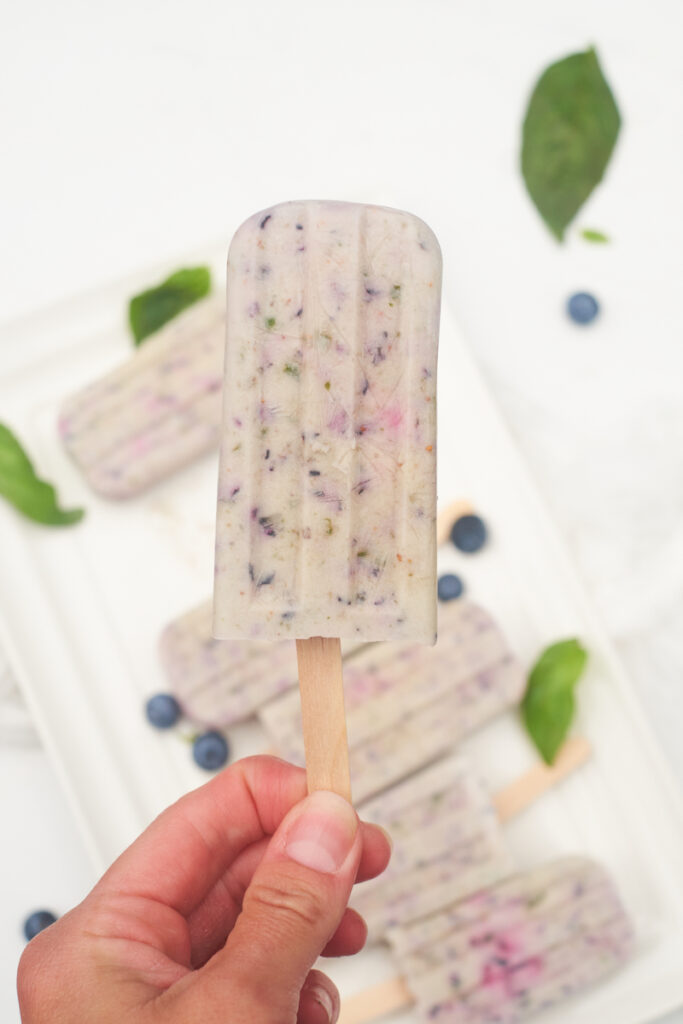 | | |
| --- | --- |
| | Prep Time: 5 hours |
| | Cook Time: 2 mins |
| | Total Time: 5 hours 2 mins |
| | Yield: 10 pops |
Ingredients
14 ounces of unsweetened full-fat coconut milk (can sub to low fat if you prefer. Most cans are just about 14 ounces so 1 can should work!)
2 1/2 cups blueberries (frozen or fresh)
1/2 cup pomegranate arils (frozen or fresh)
1 cup(loosely packed) basil, washed and rough chopped
1/4 cup honey
Instructions
Combine everything but the pomegranate arils in a blender and blend until combined.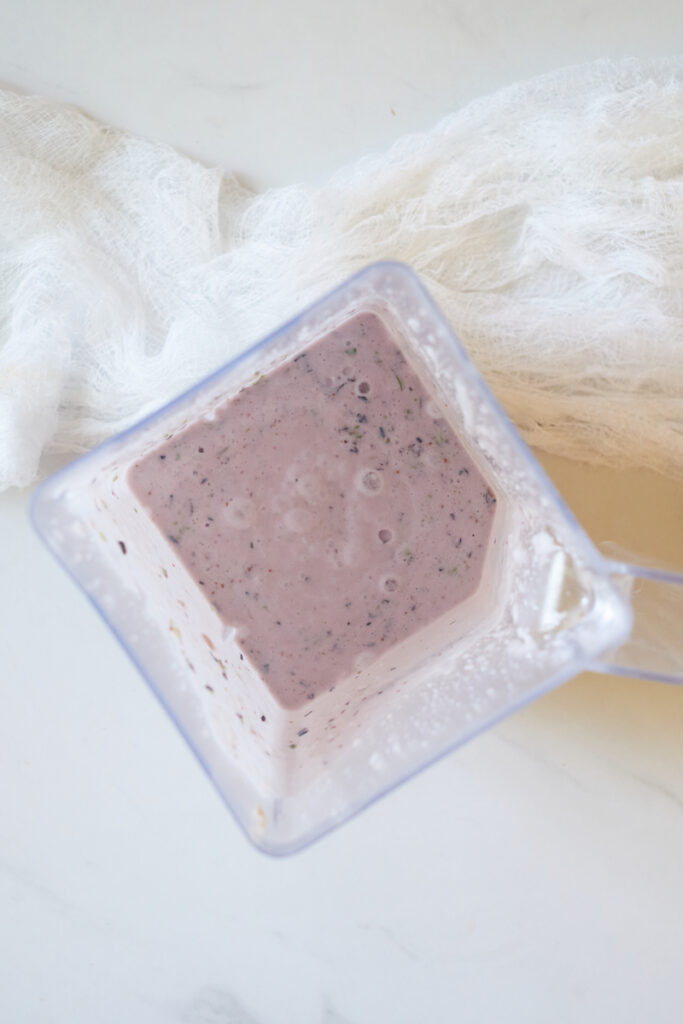 Add in the pomegranate arils and mix in with a long wooden spoon, without blending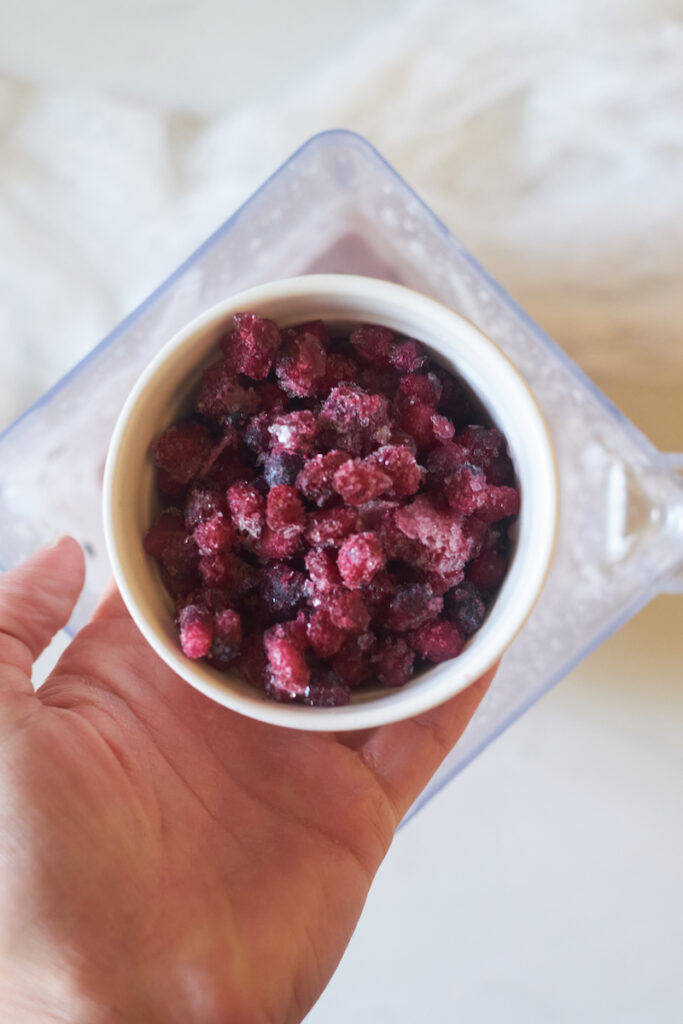 Pour the mixture into 8 to 10 popsicle molds, dividing evenly, and filling to the top until the molds are filled.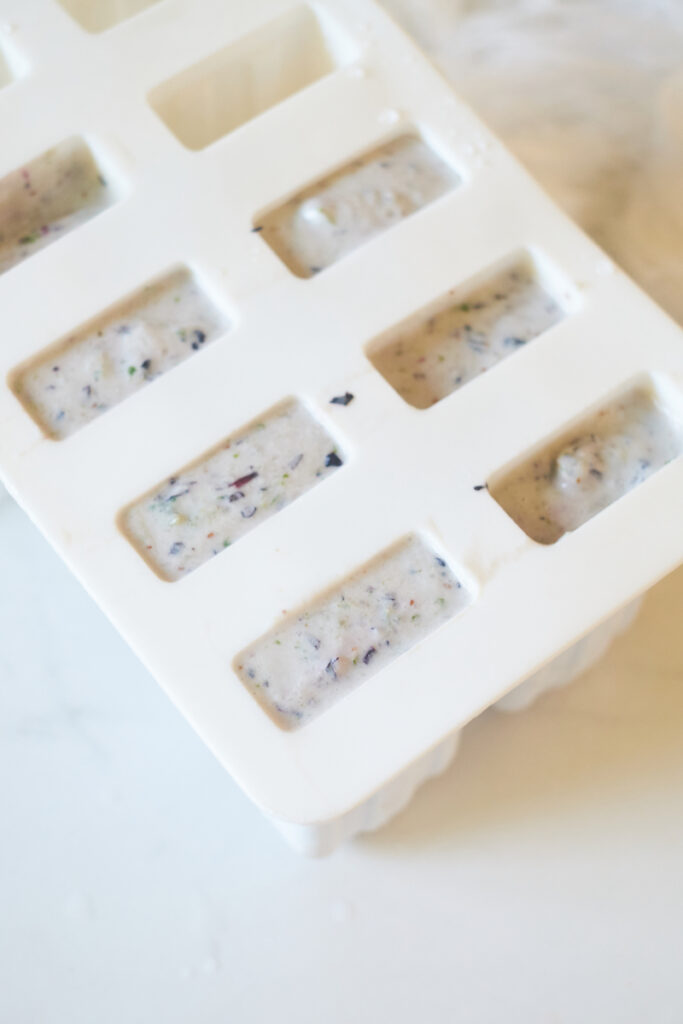 Place popsicle molds in the freezer. Freeze until solid, which takes about 5 or 6 hours.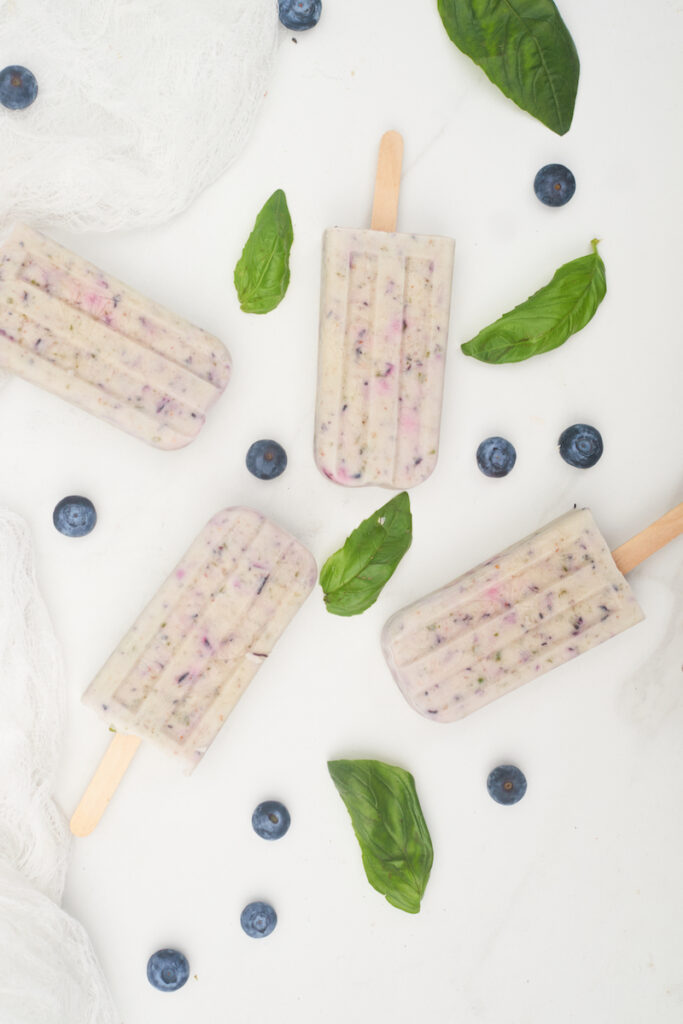 (This article was originally published on January 18, 2021 and was last updated on July 21, 2022)