As an Amazon Associate I earn from qualifying purchases. This website also participates in other affiliate programs and may earn commissions if you shop through the links used on this website. 
(This article was originally published on January 17, 2021 and was last updated on July 21, 2022)
This tasty post workout green smoothie will help your muscles recover while providing the rest of your body with maximum taste and nutrition!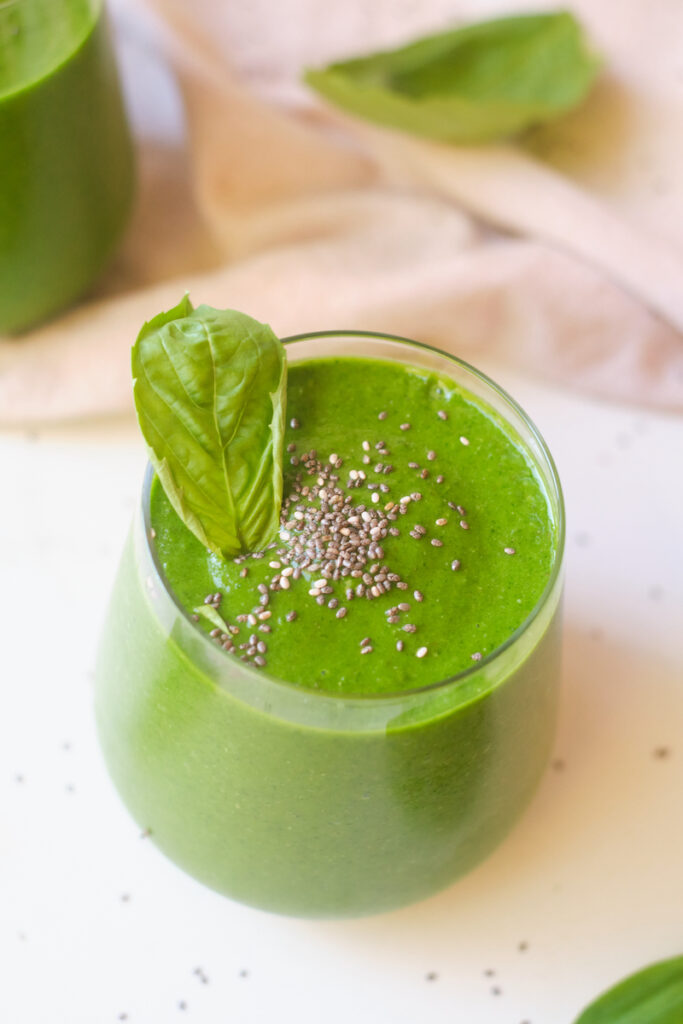 Smoothies are one of my favorite post-workout snacks or meals, because I know I can pack in a ton of nutrition with very little time and effort.
This smoothie is perfect for after a workout, because it keeps me full, and is packed with recovery supporting protein, tons of greens, and the freshness of basil goes well with the fruit!
Even better if you use basil you've grown from cuttings or seed, or planted, watered and cared for in your own garden or indoors on your windowsill!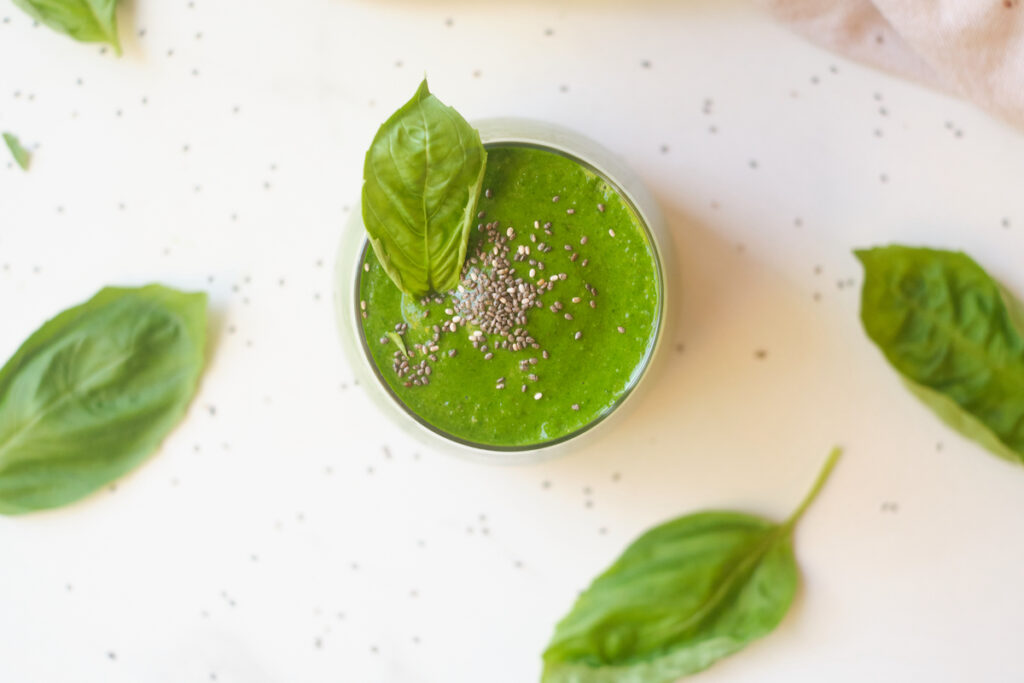 Hello, Green Smoothie Goodness
In my view, a post workout green smoothie is the perfect recovery food!
Since your muscles don't really care where protein actually comes from, I like to use protein that's easy.
This smoothie uses unflavored protein powder, Greek yogurt and chia seeds for protein.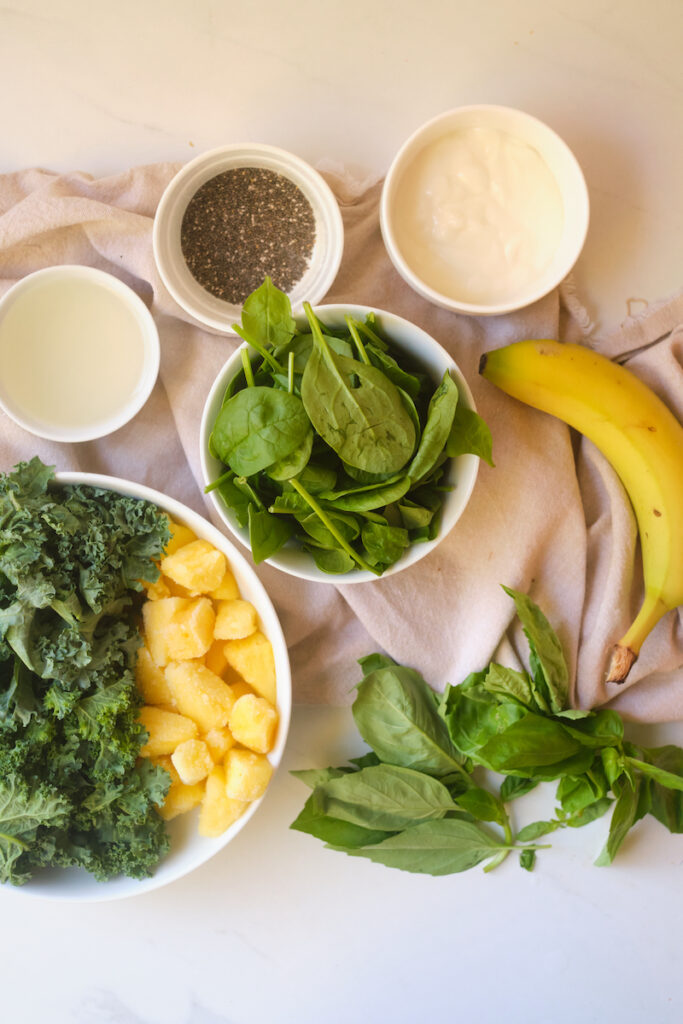 Plus it's packed with a ton of greens for nutrition and flavor, and banana for potassium and filling you up!
It also has pineapple and a bit of honey, to add sweetness.
And of course, basil!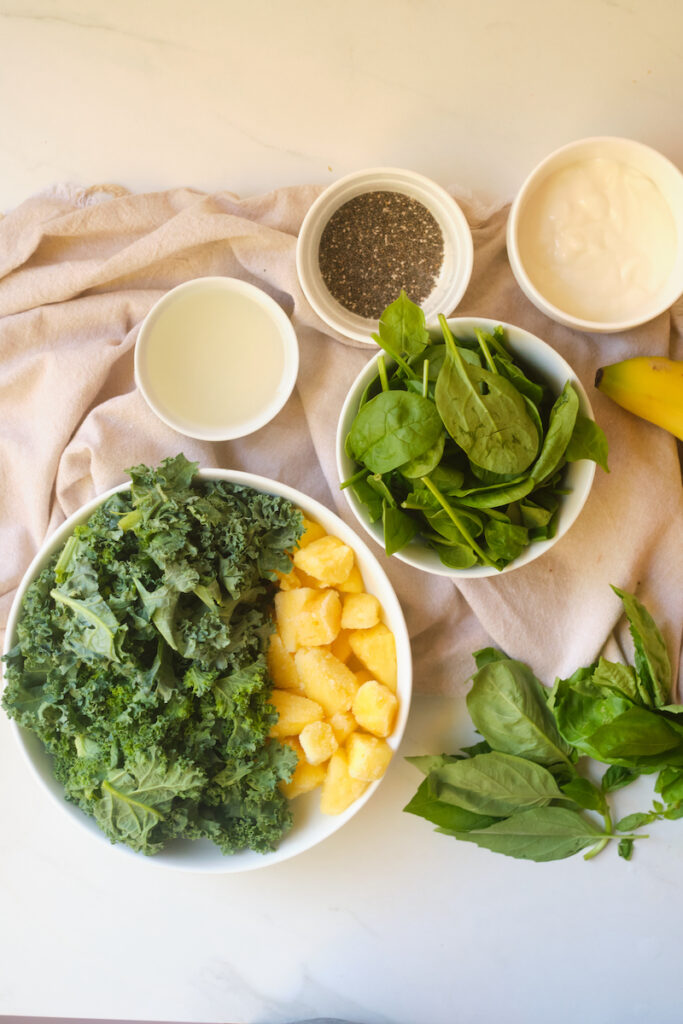 Bananas + protein are a post-workout match made in heaven, because the simple carbs from the banana give your body the immediate energy hit it needs, leaving the protein available to be used for recovery and muscle growth.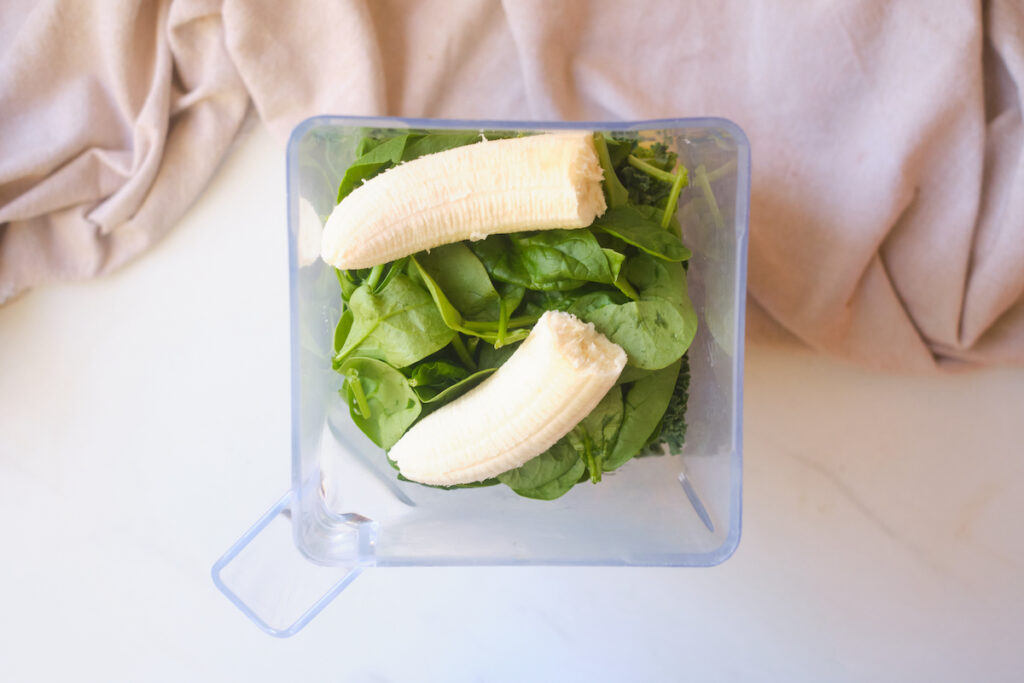 And of course, the basil adds some extra flavor and antioxidants!
Whether you choose to use fresh basil from your garden or store bought basil for this recipe, make sure all the leaves are nice and healthy looking. That means no brown spots or black spots, yellowing, wilting, holes, etc. Prune first thing in the morning to maximize for flavor, and keep the stems in a glass of water until you're ready to use them.
As with the apple basil matcha smoothie, you could even serve this up as a green smoothie bowl if you want to be extra fancy, and garnish with edible basil flowers for added flair.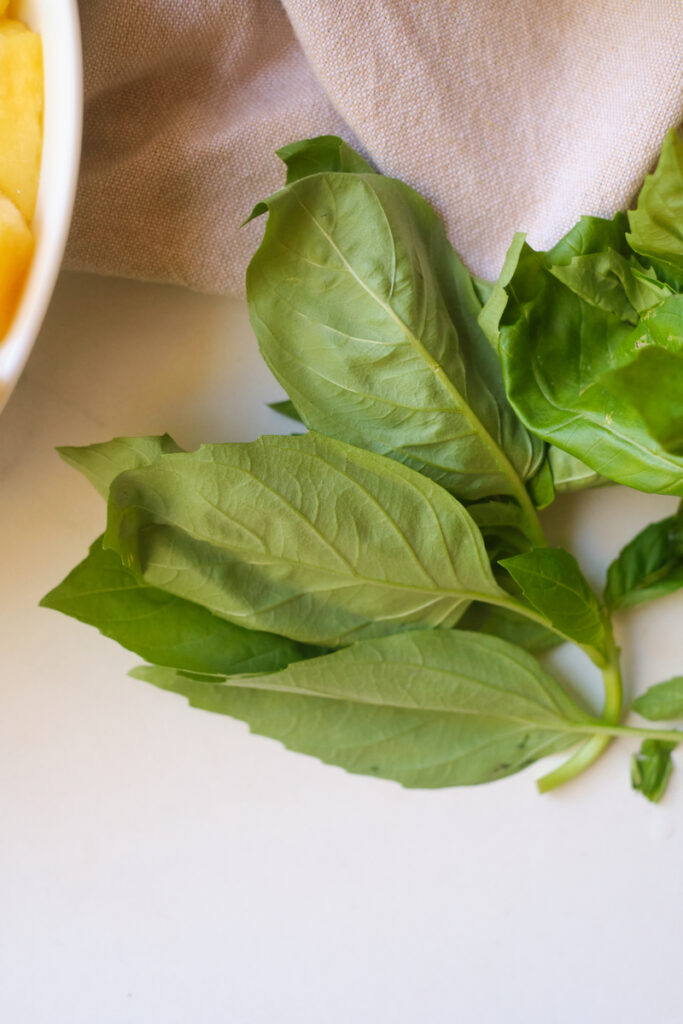 I really think you're going to love this recipe!
How to Make This Post Workout Green Smoothie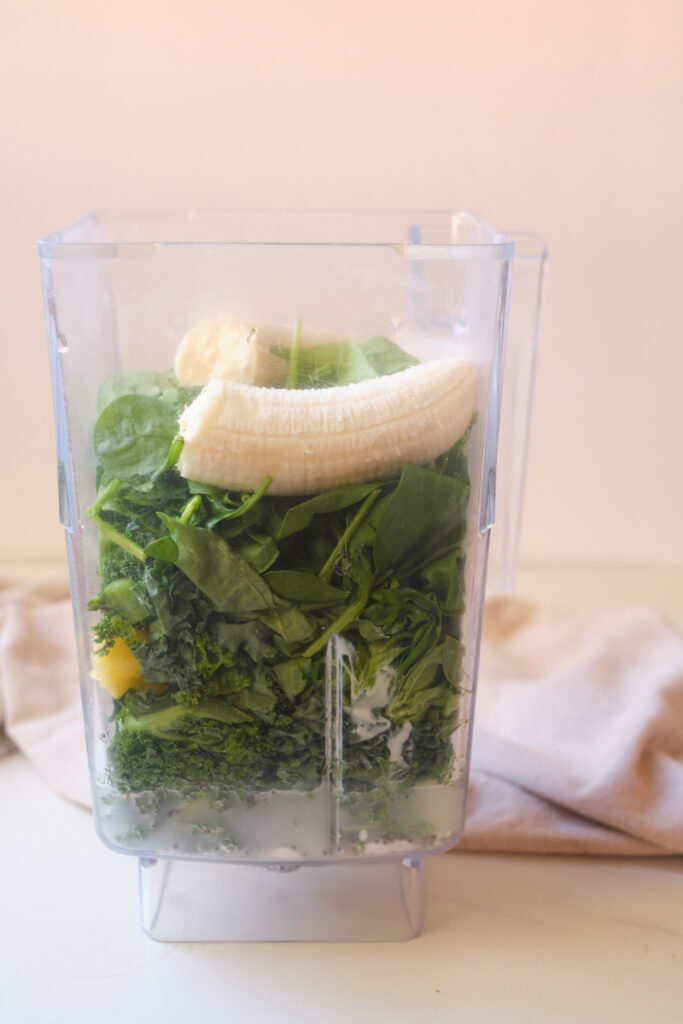 | | |
| --- | --- |
| | Prep Time: 5 mins |
| | Cook Time: |
| | Total Time: 5 mins |
| | Yield: 1 smoothie |
Ingredients
1 cup frozen pineapple chunks
1 medium banana
2 cups spinach
2 cups baby kale
1/4 cup basil, tightly packed
1/4 to 1/2 cup coconut water (start small and add as needed)
1/2 tablespoon chia seeds
1 scoop of your favorite unflavored protein powder
1/4 cup Chobani plan greek yogurt
1 teaspoon honey, if you need some sweetness
crushed ice (optional)
Instructions
Add all the ingredients together in a blender, and blend, adding more coconut water if you need to get the right consistency.
Enjoy!
---