This website contains affiliate links. If you shop through the links used on this website, I may earn commissions.
If you love spicy food and pasta, let me introduce you to my favorite "better than takeout" recipe: Spicy Sriracha Shrimp and Veggie Noodles with Thai Basil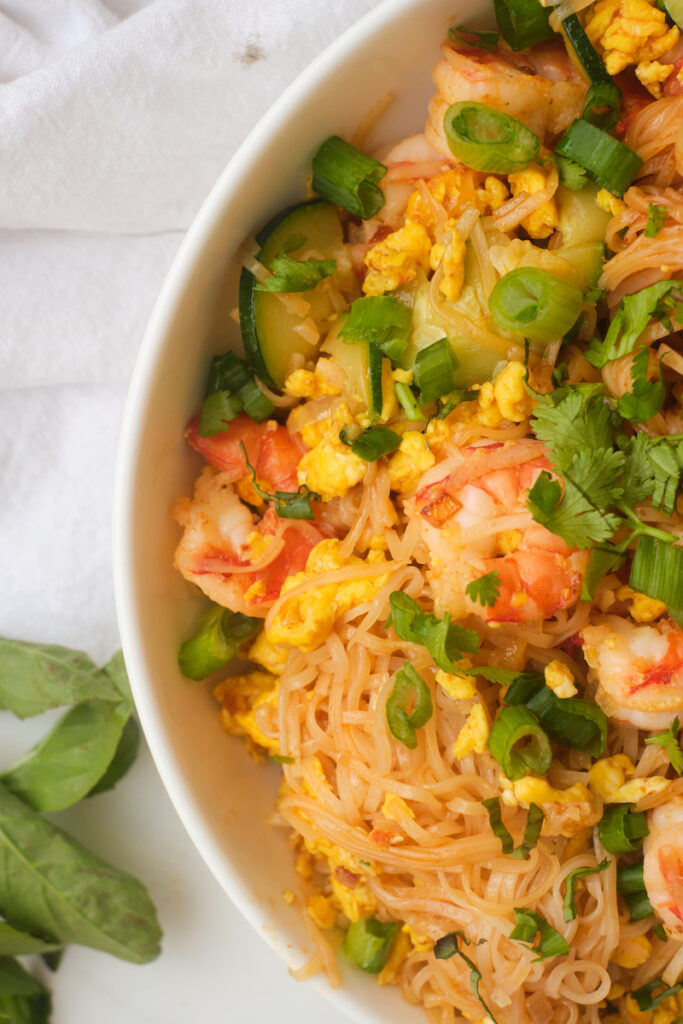 They're super tasty, and can be thrown together really quickly. This makes them an awesome option for weeknight dinners, and faster than ordering delivery.
It's also healthier than getting delivery, as you can control the amount of sodium by choosing low sodium soy sauce.
The best part about making this recipe at home rather than ordering Thai food from a restaurant?
You can control the amount of "treats" you use. I like to pack this dish with shrimp, which is way better than finding 4 or 5 measly pieces in your restaurant version. You can also use up your own Thai basil harvest if you're growing it in your garden (or growing it indoors, for that matter, which is probably your only choice throughout the winter). And you can mix up the veggies and herbs you have that go well with the basil and other flavors, making it good for a fridge clean out kind of dinner.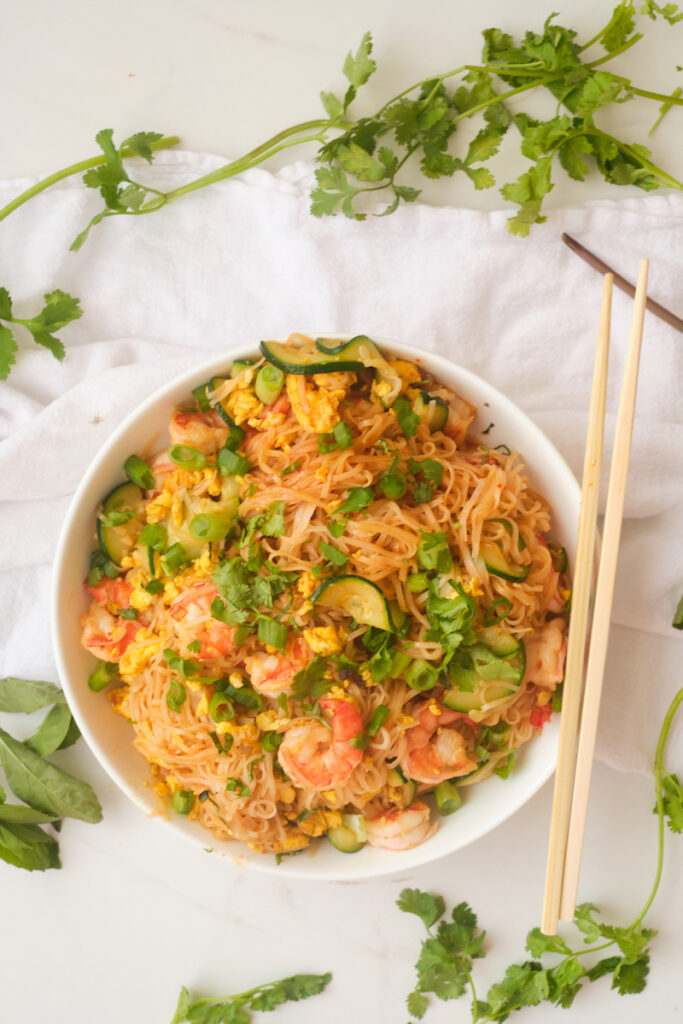 Spicy Sirarcha Shrimp Rice Noodles
| | |
| --- | --- |
| | Prep Time: 15 mins |
| | Cook Time: 15 mins |
| | Total Time: 30 mins |
| | Yield: 4 |
Tips for Making
If you plan to use Thai basil from your garden (or countertop), look for healthy leaves and avoid those with any discoloration that doesn't look to be a genetic (it's easy for basil to get "mixed" when growing, with green showing up in purple basil and purple showing up in green basil, for example). Don't use cinnamon basil, if you happen to have both on hand. The two are sometimes mistaken as being the same, but they are not!
Generally speaking, avoid leaves with any sort of surface layer (like a fungus) as well as leaves that have a lot of black dying areas, white spots, brown spots, etc. Leaves should look healthy, and even wilting leaves – while fine to eat – aren't going to give you the best flavour
Ingredients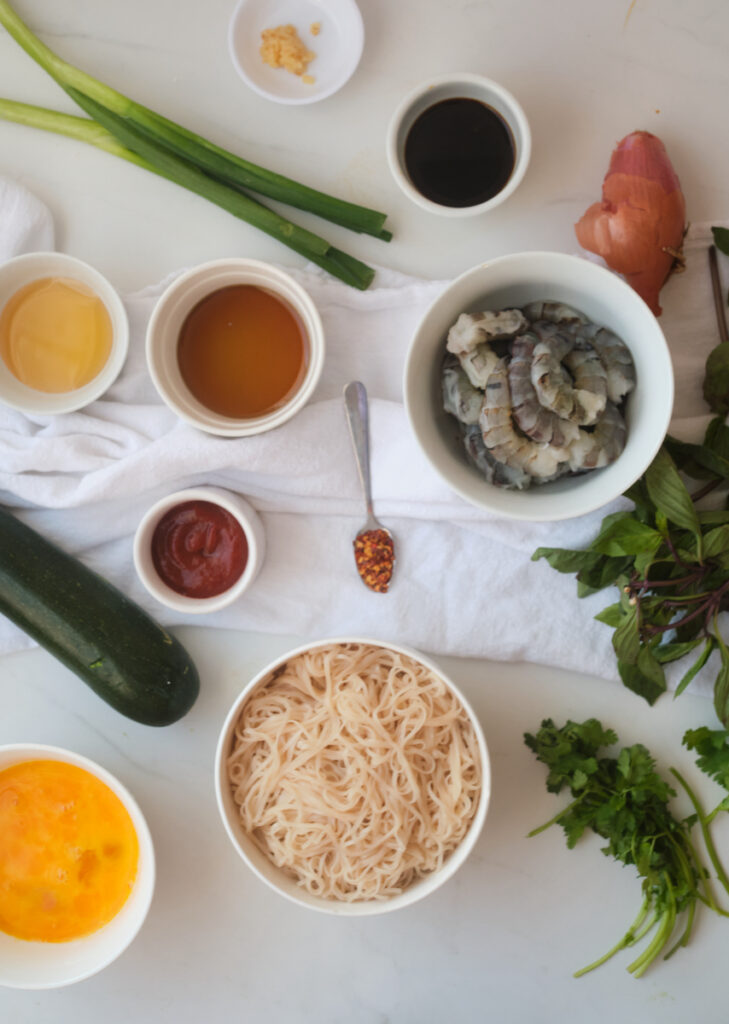 8oz package of brown rice Pad Thai noodles
1 lb. frozen shrimp, tails removed
4 tablespoons sriracha
3 tablespoons low sodium soy sauce
2 tablespoons honey
2 tablespoons sesame oil
1 teaspoon red pepper flakes
4 large eggs, whisked
2 medium zucchini, cut in half vertically, then sliced thinly to make little half-moons
2 medium shallots, sliced
1/2 teaspoon minced garlic
1/2 cup fresh cilantro, rough chopped
1/2 cup fresh Thai basil (sweet basil also works), rough chopped
5 green onions, sliced thinly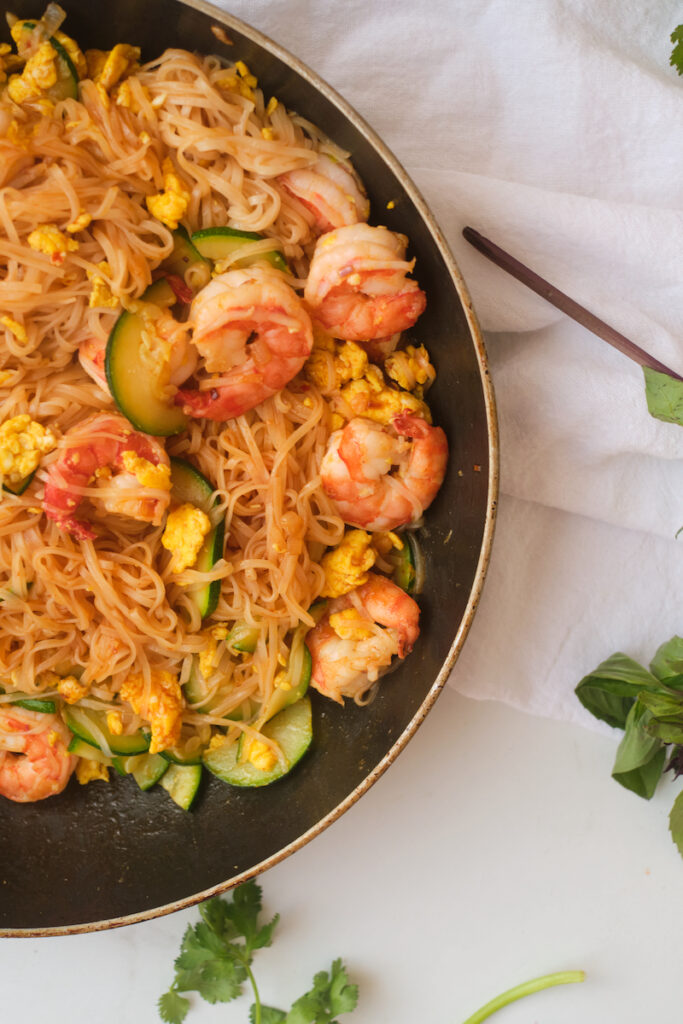 Instructions
Cook the brown rice Pad Thai noodles according to directions on the package. Once cooked, drain, rinse and set aside.
Remove frozen shrimp from package and place in a colander in the sink. Run cold water over the shrimp, tossing frequently, until they're soft and bendable, and look translucent (about 5 minutes). Pat dry with paper towel.
As the noodles cook and shrimp thaws, prepare the sauce. In a small bowl, combine 4 tablespoons sriracha, 3 tablespoons low sodium soy sauce, 2 tablespoons honey, and 1 tablespoon sesame oil, and whisk until combined. Set aside.
Heat a medium to large skillet with olive oil on medium heat, and add red pepper flakes. Stir and toss for about 1 minute.
Add in the whisked egg, and scramble. Once eggs are fully cooked, transfer to a plate and return the pan to the heat.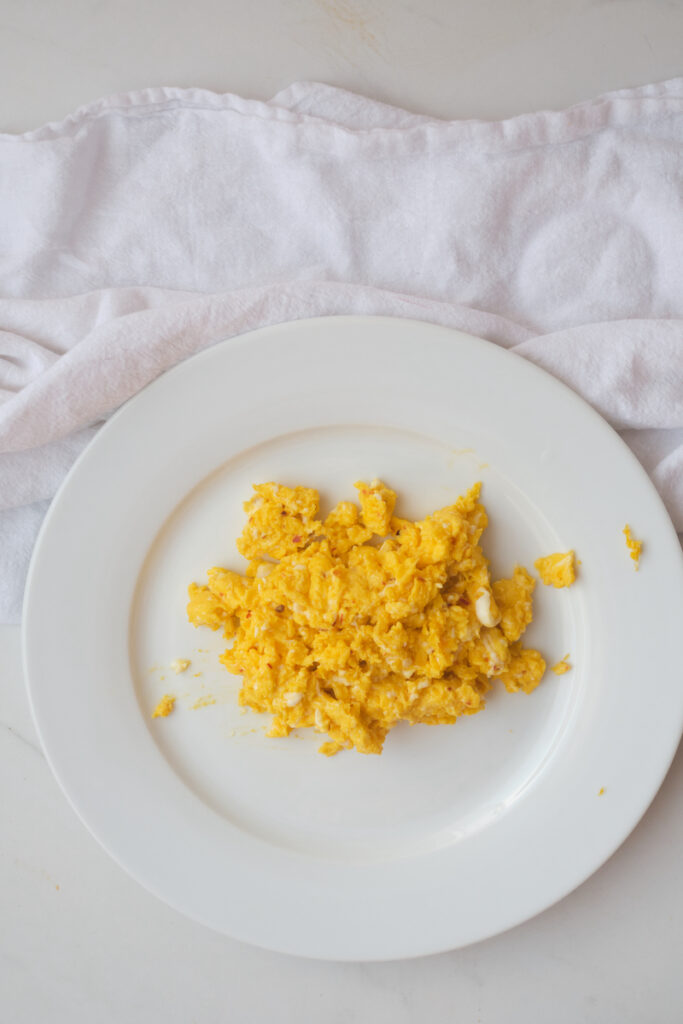 Add some more olive oil to the pan, and increase temperature to medium-high. Add shrimp, cooking about 2 minutes on both side, until firm and bright pink. Once cooked, transfer the shrimp out, draining away any excess water, and return pan to heat.
Add 1 tablespoon sesame oil to the pan, and let it heat. Once the oil is hot enough, add the sliced zucchini and shallots. Stir fry until lightly charred, about 3 to 5 minutes, and stir in the garlic, cooking for about 1 minute.
Add cooked egg, shrimp and noodles into the pan, and stir to combine. Add the sauce and stir to coat.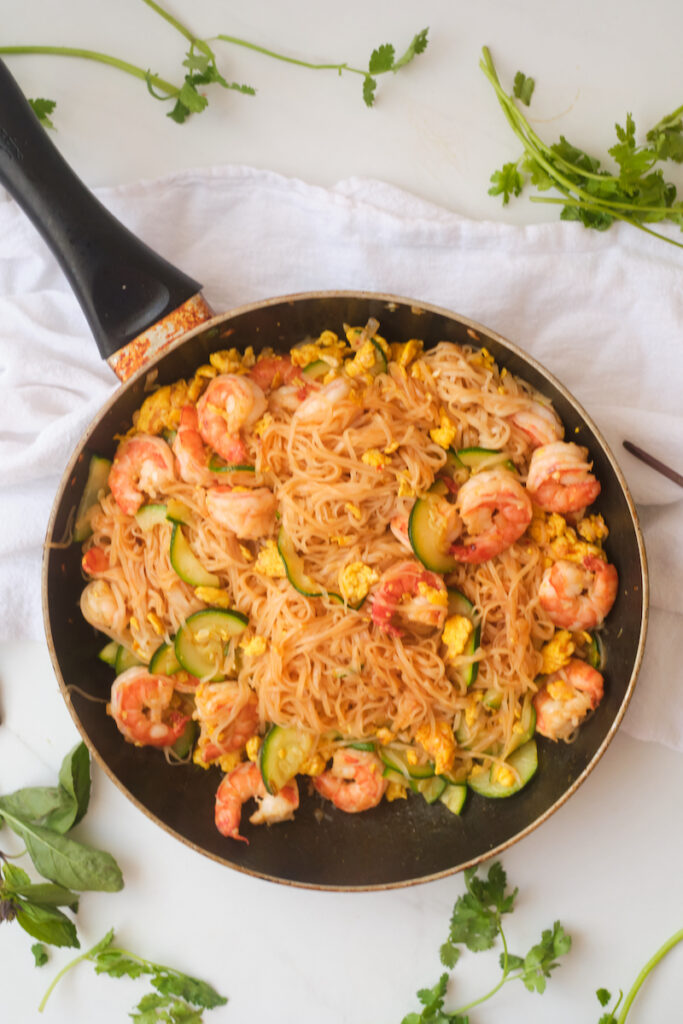 Reduce heat to medium-low, and add the cilantro, basil and green onions, stirring to disperse.
Remove from heat and serve immediately.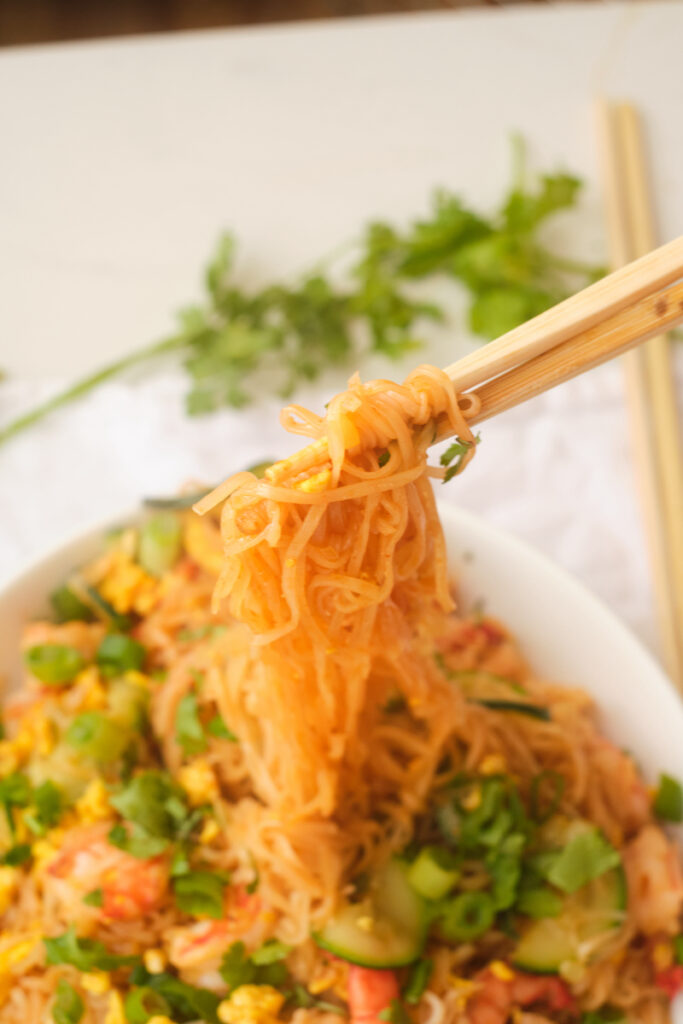 (This article was originally published on January 16, 2021 and was last updated on September 10, 2022)